Oldsouth Photography
Notice: I recently accepted a job with LSU AgCenter and as such my photography business is now very limited. Please contact us with your specific needs and check our availability.
Oldsouth Photography is located in Columbia, Louisiana. We are a husband and wife team specializing in Bridal and Wedding Photography. At most weddings, you benefit from two photographers not just one taking photos. We can be contacted by phone at 318-381-5080 or by e-mail. All digital equipment is used with a workflow second to none. Your images are downloaded onto a computer and processed, on a Pantone calibrated monitor, by top of the line software for excellent color accuracy. With digital files, we can process the same photo in many different ways (black & white, color, sepia tone, part black & white and part color, etc). The possibilities are endless. We use professional papers; Kodak Supra Endura for the Lustre Paper and Kodak Endura Metallic for a high contrast unique look glossy paper.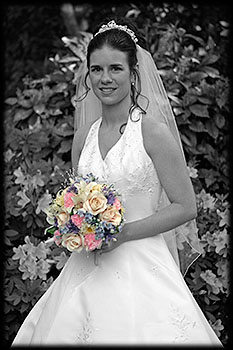 Our Somerset Velvet and Canvas Photos are printed on Museum Quality 100% acid free stock. As a service to our customers, we also provide you with a password protected web page of your photos that only you, and others you share your password with, can view. This makes it easy for family and friends to order copies of your Wedding photos. This is available for a period of 4 months after your Wedding. We have also just added the option of a leather composite album. This is a top of the line layout style album. Call us today to discuss your Wedding Photography or look at some samples of our work. We think you will agree that premium Wedding Photography doesn't have to come with premium prices. Please note that some parts of this web site requires Adobe Acrobat Reader and Adobe Flash Player that can be downloaded free.
We have just added equipment necessary to restore old photos. Bring us your old photos and let us restore them to like new condition. Free estimates.